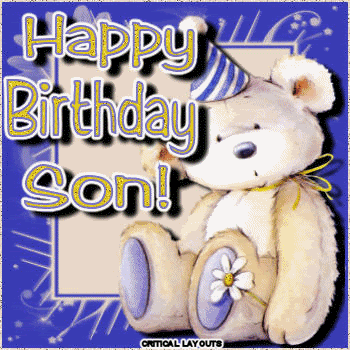 Happy Birthday to my son, Chris. I can't believe it's been 26 years ago today. Where has time gone to? I look over your baby pictures and thank God for giving me a wonderful son. You grabbed my heart right from the start!
It's so hard to celebrate this birthday without Hayden. His first birthday without his son. A wonderful day to celebrate, yet his heart aches that his son is not with him on this special day. And my heart aches for him too. I know Hayden misses his daddy and loves him very much. And if he was here with us, Chris would be getting bunches of hugs and kisses for his birthday.
I'm proud of you Chris - I love you with all of my heart!
(Wonder who drew all over his picture??? Grandpa holding Chris at one week old.)